With huge thanks to Sarah Cruise from dyke it, here's the video and slides for the Women in Open Source talk at Open Web Vancouver 2009 a month or so ago.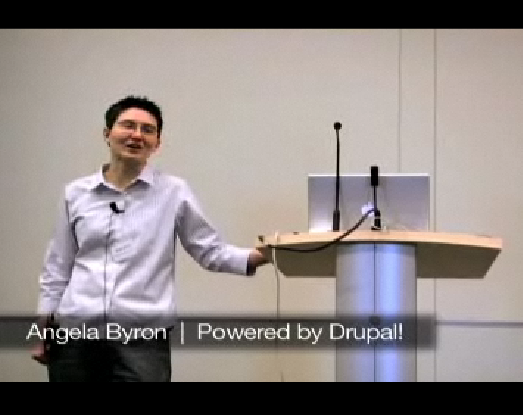 View Slides (16 MB PDF)
Download Video (195 MB FLV)
If you've seen the old version of that talk, the content is fairly similar, but some additional tweaking, so it might be worth checking out. Like always, there's a new horror story (and of course this debacle happened the very next day *sigh*), and at the end there is a new section called "Myth Busters" that's an attempt to shatter misconceptions that a lot of would-be open source contributors have that make them think they're not "good enough" to participate. (I know, because I was one of those myself for about a decade.) The discussion at the end is also pretty fun, esp. for the Drupal crowd. ;)
I wanted to sincerely thank the organizers of Open Web Vancouver (esp. Malcolm Van Deist and Jeff Griffiths) for having me. The conference was absolutely awesome: a wonderful mix of technology, important social and political issues, and genuinely interesting people to talk to.
It was also great to re-connect with old Drupal friends. Made me all nostalgic for my very first Drupalcon back in 2006 that completely changed my life. :') Aw!! Thanks too for all the great recommendations that have come in for "Operation: Show Marci How Awesome Vancouver Is." 18 days to go... DUN DUN DUNNNN... Keep those suggestions coming if you have them. :)